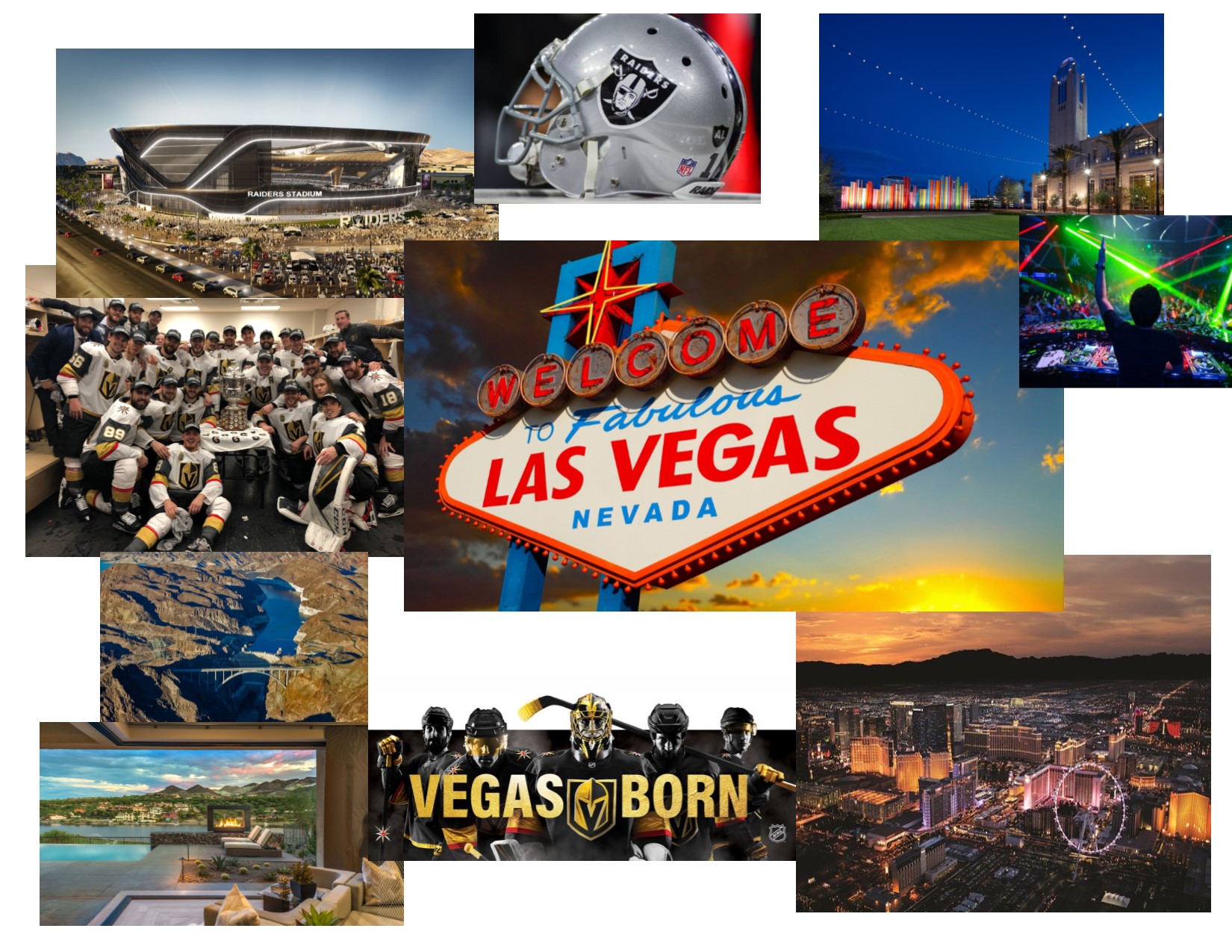 On behalf of The Bhalla Group at Signature Real Estate Group and Chicago Title, we proudly present our Las Vegas Relocation Guide. If you are moving or planning to move to Las Vegas, this guide will give you some important information you'll need to start your new life here.
At one time considered a famed resort exclusively for the purpose of entertainment and gaming, our Valley continues to grow into a positive community adapting to the needs of all family life. With its growing economy, low overall taxes, and favorable cost of living, the population of Clark County continues to climb. According to the Clark County Comprehensive of Planning, the total population in Clark County is estimated to be 2,102,238 people. Clark Country includes the cities of Las Vegas, Boulder City, Henderson, Mesquite, and North Las Vegas.
Las Vegas is a subtropical desert climate. The city enjoys abundant sunshine year-round: it has an average of about 300 sunny days per year with more than 3,800 hours of sunshine, the chances of a rain-out or (snow-out in winter are slim). The Nevada climate offers outdoor enthusiasts the ultimate playground. In the warmer months, Valley residents visit the nearby mountains and lakes to enjoy hiking and water sports. During the mild and pleasant fall & winter months, there are plenty of activities from which to choose including many events and activities as well a great selection of golf courses.
The very same bright sunshine, superb recreational opportunities and first-rate attractions that draw millions of tourist and seasonal visitors have made the Valley one of the most popular relocation destinations in the nation.
To order a copy of our most recent Relocation Guide, complete the Contact Us section on the right...